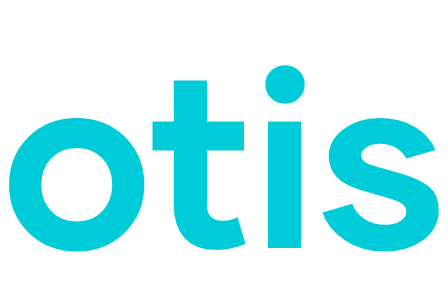 Your go-to-guy for financial advice
Every aspect of the financial world can be confusing and daunting for someone just starting out on their journey. A lack of clear resources and help isn't readily available which results in people listening to advice around their inner circle, which can be a good or a bad thing.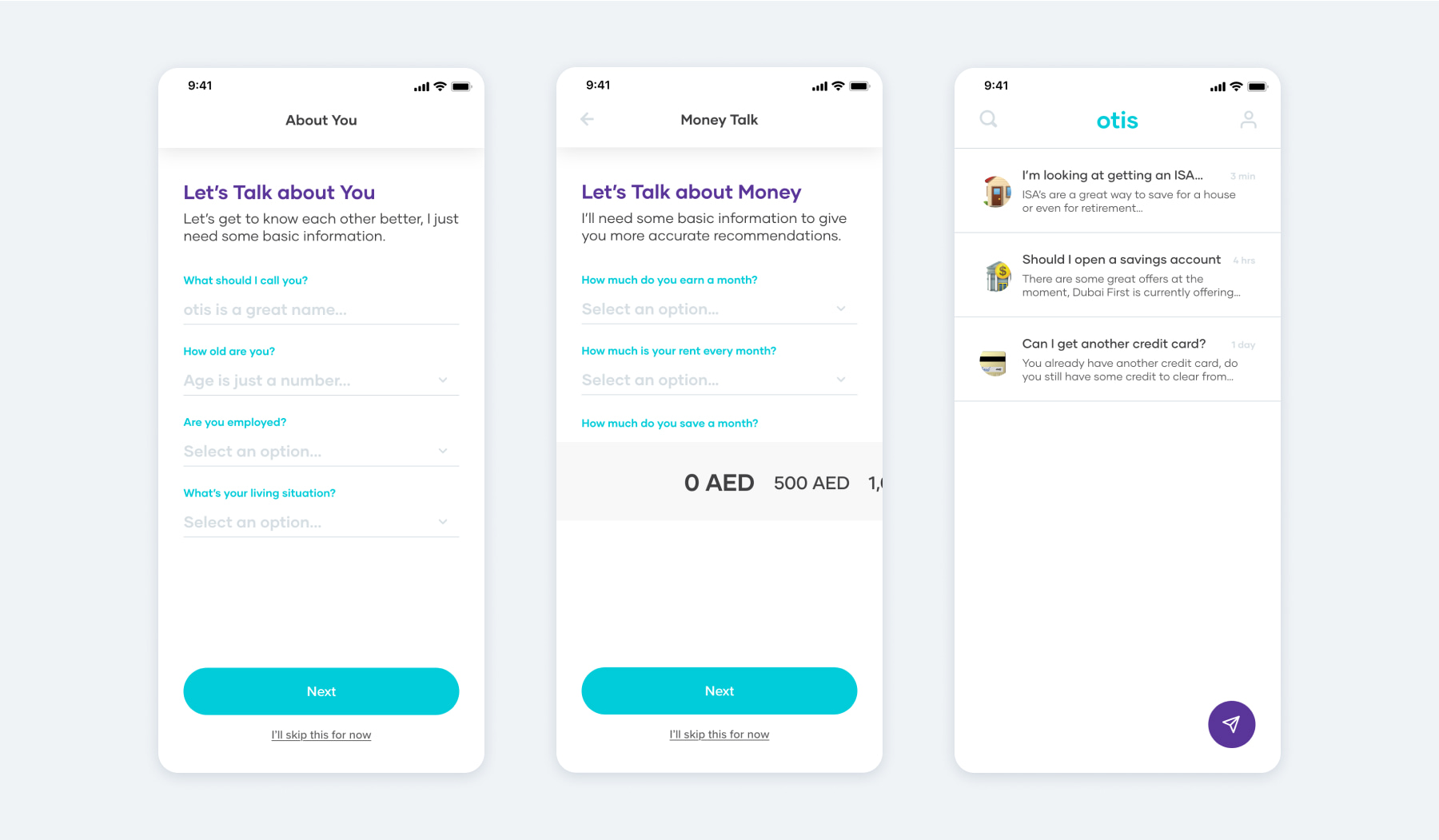 I looked into the most common problems that revolve around finance. I wanted Otis to be intelligent enough to suggest advice and products based on your age, occupation and financial status.
Otis was dreamed up to have one of two business models:
1. To be a stand-alone app that recommends and compare products from different banks depending on your needs.
2. To be sold to a specific bank and integrated with their ecosystem. Customers value honesty and transparency in a bank, so having a platform like this would bring tremendous value to a customer's experience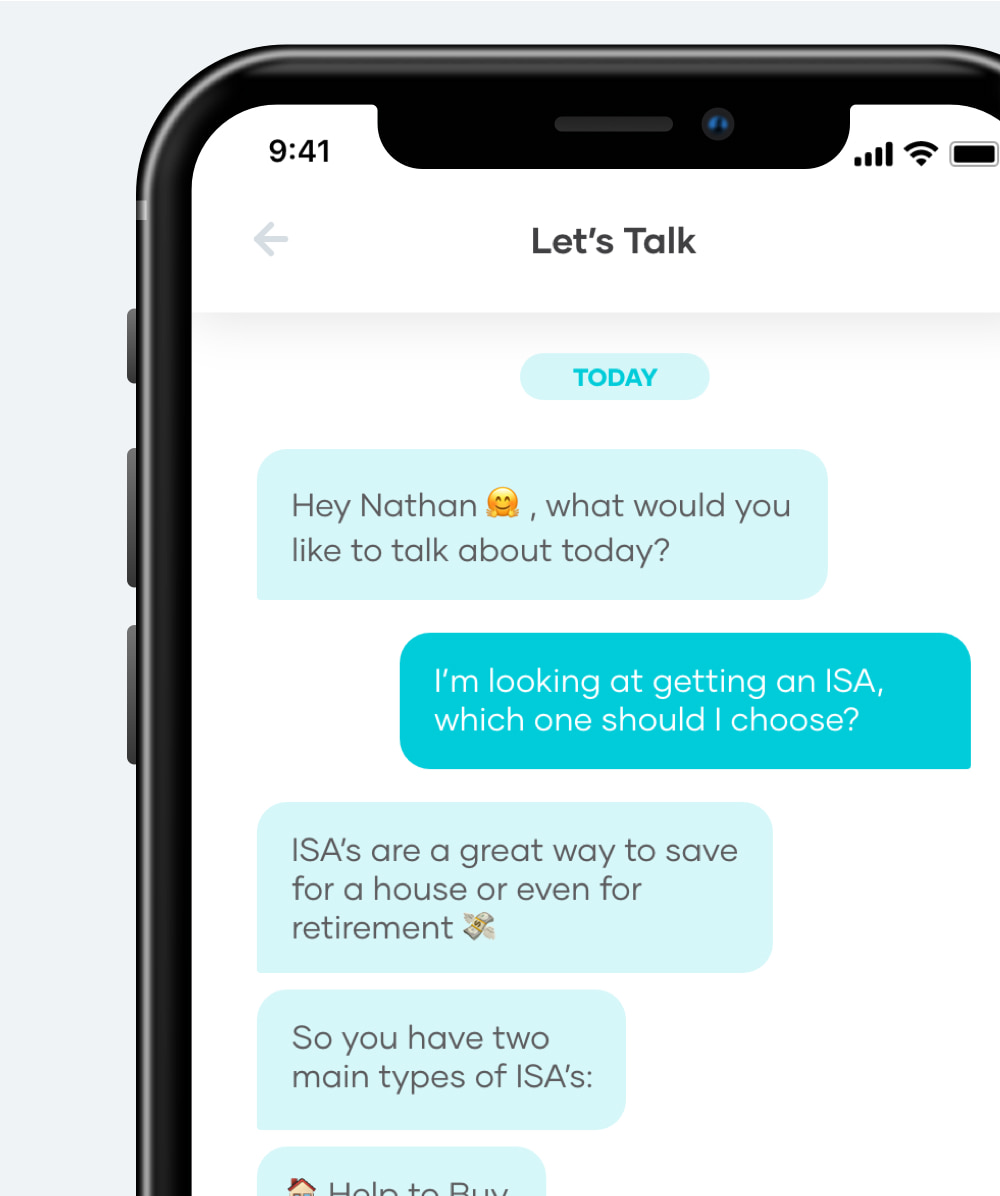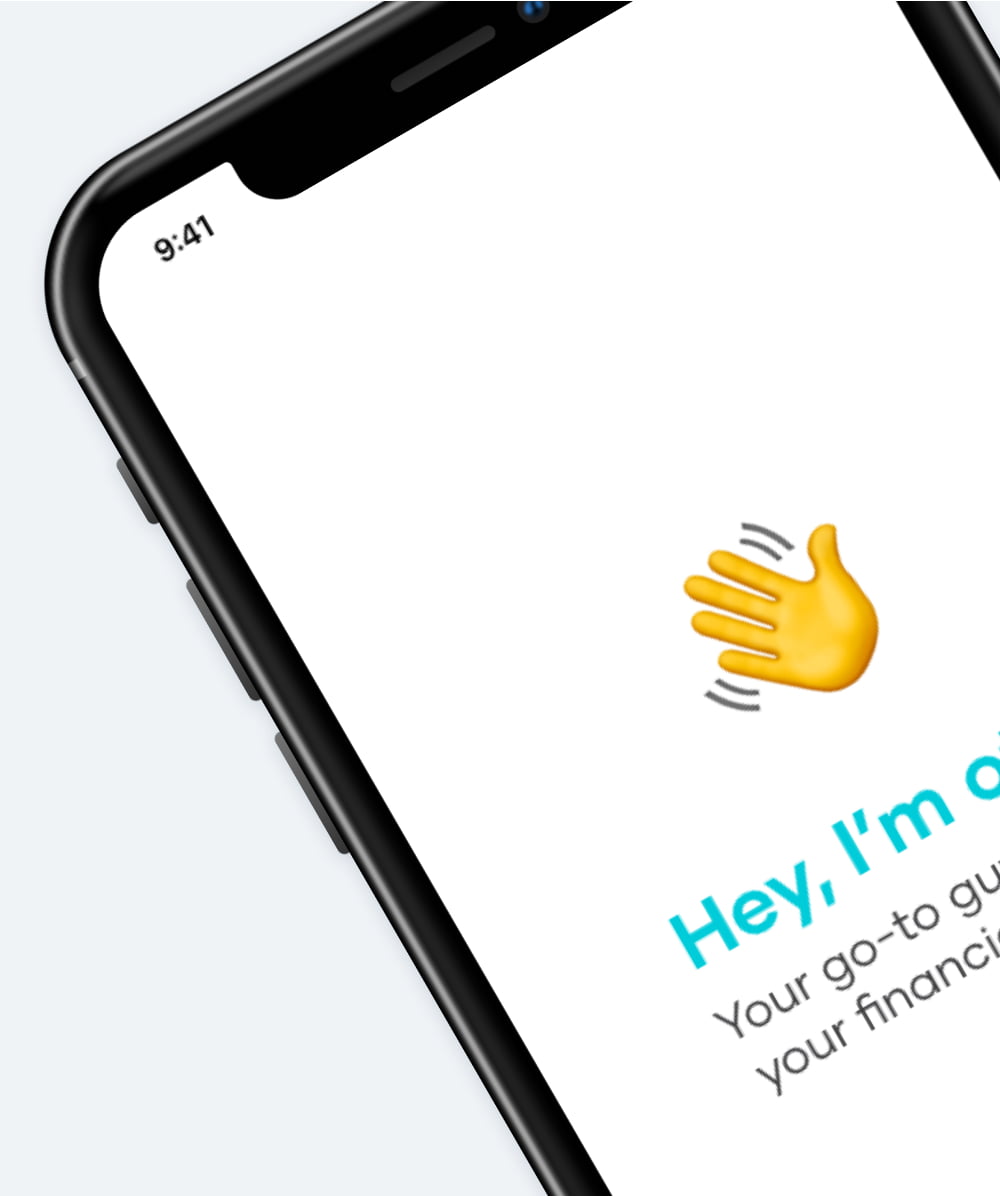 I wanted to focus on straight-forward onboarding for users, giving them the ability to add as much or as little information as they wanted about their financial situation. The more data you input the more accurate otis us at recommending products and giving advice to help you.
As the main purpose of the app is a chatbot, the interactions and animations have to be slick. The user needs to feel that the app is intuitive to use.