All the facts and no opinions. Taking the politics out of politics
Clean Slate is essentially takes the names out of politics and just shows the policies that you support. Northern Ireland has a cultural divide and has done for decades when it comes to which political party should get their vote.
By taking the names away from the policies the hope is to break down stereotypes and better inform voters of which party is the right fit for them, regardless of their communities opinions.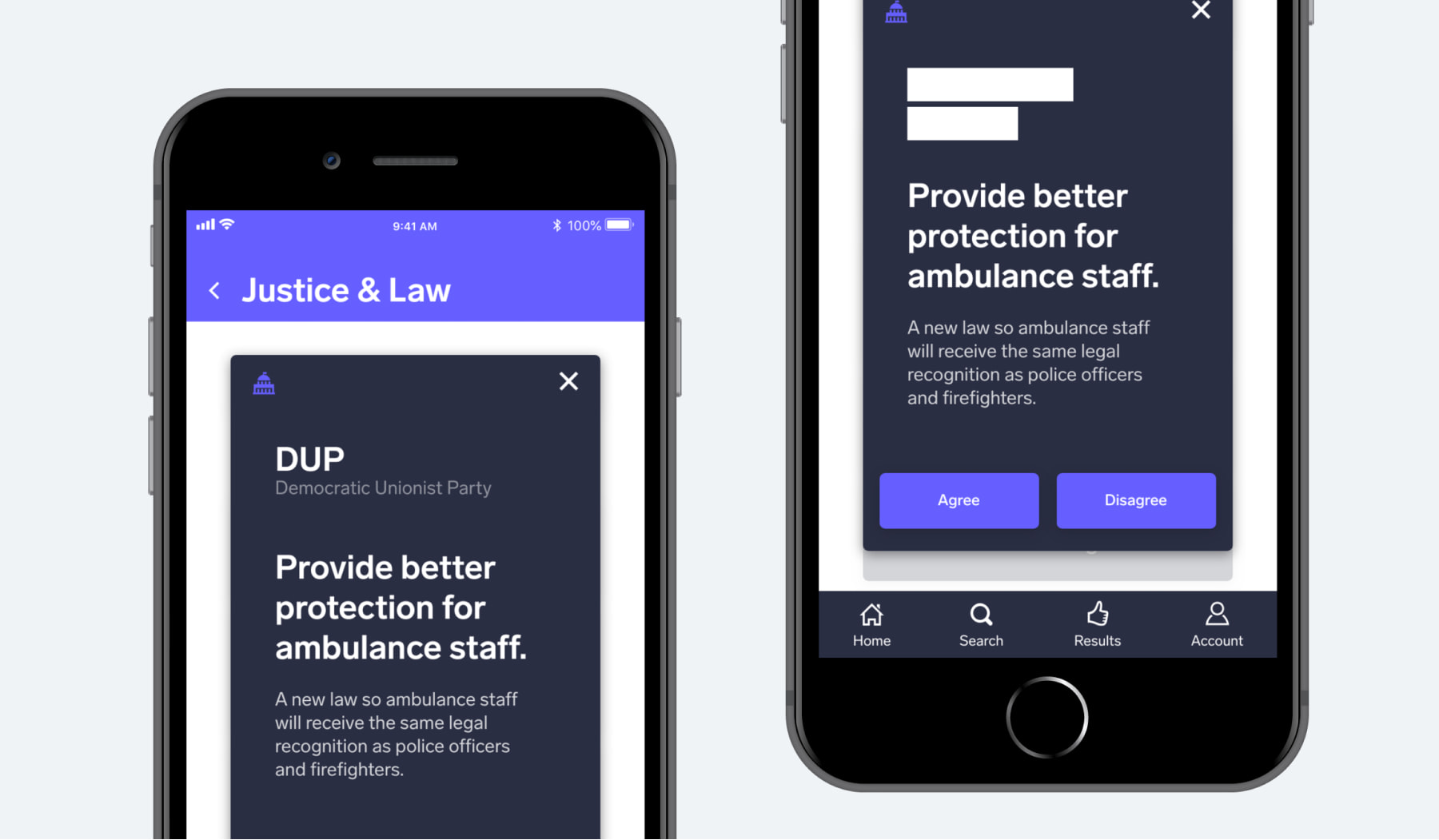 Clean Slate's mission is to take show the facts and only the facts. If you agreed with what a party stood for why would you vote for a different one for no logical reason.
Clean Slate has all the policies for each political party. We then display them all together in categories for easy browsing. Before displaying them, we redact the names from the policy so you can't see who the policy belongs to. You can choose to agree or disagree with the policy and once you've made your choice you can see what party the policy belongs to.
This not only helps educate votes but could also help change their vote. Enabling change to make change.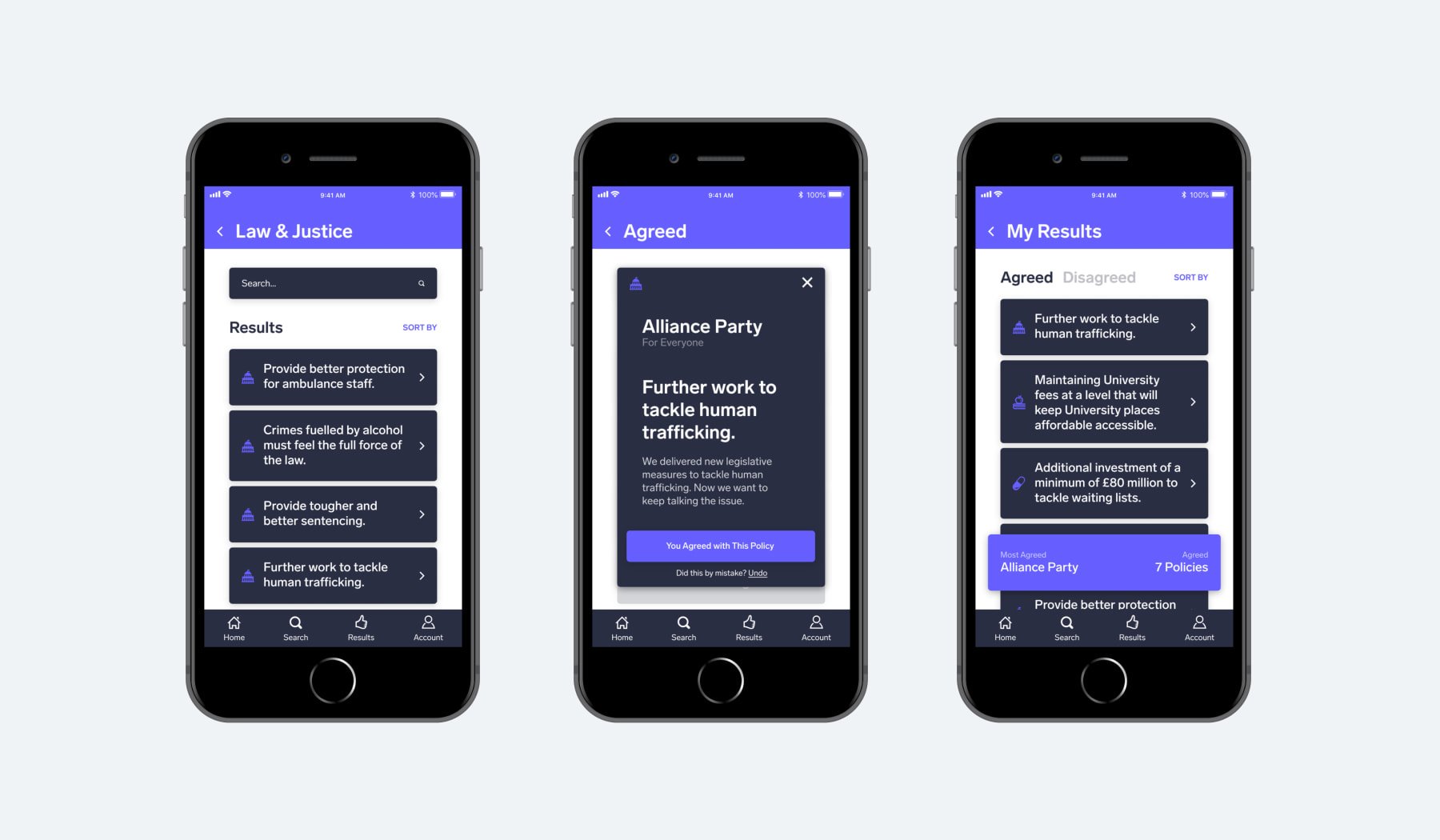 This is the main way to discover policies on Clean Slate. You pick the category that interests you and this will take you to a list of policies. You can then click into any policy that captures your interest.
Once you open the policy it will have a headline statement, followed by some additional information below. Without seeing the political party attached you can either agree or disagree with this policy.
After you have made your selection the policy the party name will be revealed on the policy, it will then be saved to either you agree or disagree section.